Oligonucleotide-based Services and Solutions
RiboBio provides world-leading oligonucleotide-based drug technology platform and CDMO/CMO solutions, serving customers with comprehensive, highly customized, high-level nucleic acid drug discovery, process and analytical development, CMC services, API production and pharmaceutical registration, allowing partners to accelerate the commercialization and marketing process, and save time and cost with accurate plans. We aim to forge extensive and in-depth cooperation with global pharmaceutical companies, and bring more innovative nucleic acid drugs to the clinic and market and benefit the world.
RiboBio has the largest GMP oligonucleotide API base in Asia, with a planned production of over 20,000 square meters, including 2,700 square meters of production workshop, 2,500 square meters of aseptic filling and finish, with up to 1.8 Mole synthesis scale, up to 4,000L/h purification processing, up to 20Kg lyophilized powder in a single production batch. The quality standard exceeds ICH, the US-FDA, China-NMPA and customer requirements. We apply multiple production suits to meet your needs and  larget capacity allowing for rapid delivery.

Build a World-leading CDMO/CMO Platform to Accelerate Oligonucleotide-based Drugs
RiboBio is Asia's largest oligonucleotide-based API manufacturer. Over the years, RiboBio has developed many novel nucleic-acid based technologies utilizing its world-class R&D team equipped with state-of-the-art tools and facilities. Currently, RiboBio develops and supplies innovative RNAi, lncRNA and miRNA products and offers as diverse line of oligonucleotide-based services including CRO, Synthesis and CDMO services from small to commercial scales. Our customers represent thousands from academia, medical, pharmaceutical, industrial and government organizations, both domestic and international.
RiboBio has developed a unified project management team and a simplified supply chain, of which R&D and production are conducted in the Guangzhou Development Zone. RiboBio is committed to helping customers reduce costs, improve quality standards, and save time comsuming on project delivery, so as to enale partners to succeed in small tests, pilot tests to commercial  cGMP production process.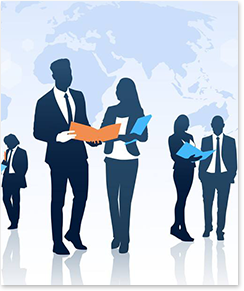 Gathered International Talents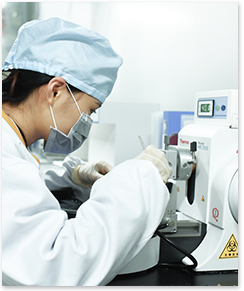 Comprehensive Quality Management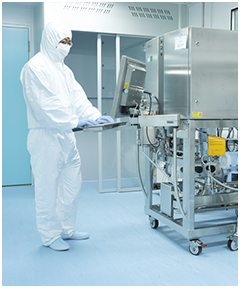 Advanced Technology Platform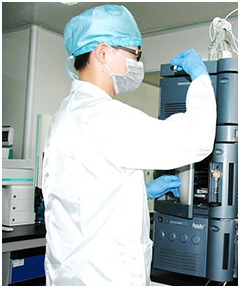 Serving Customers Worldwide
Advanced Quality Assurance System, Project Management and Mass Production Capacity
Our quality assurance system is in line with the international level and meets the requirements of global regulatory standards. RiboBio is one of the early batch of enterprises in China to obtain the production license for oligonucleic acid APIs issued by CFDA. In the past few years, we have passed professional audits of customers and government reviewers, provided nearly 100 CDMO services to global customers, and has accrued experience highly recognized and trusted by the industry.

Nearly 200 contract projects
1800mmol Oligo synthesis system

Passed over 30 times of GMP reviews from customers
Oligonucleotide API production license issued by CFDA in 2016
Asia Leading Open Technology Platform
RiboBio was the first licensed cGMP manufacturing facility in China specializing in Oligonucleotide Manufacturing. In its facilities, RiboBio offers a wide-range of synthesis scales for oligonucleotides, from milligram to multi-kilogram, with diverse modifications and chemistries. RiboBio manufactures oligonucleotides for various purposes including; pre-clinical research and toxicology studies, to clinical trials from Phase I to Phase III, and marketed-product commercialization of final API, diagnostic or cosmetic ingredient. To assure the success of our manufacturing projects, we work closely with our clients: from the definition of the projects initial goals through development, including analytical methods development, tox and stability studies, through commercialization and beyond.
Our registered experts with years of experience in drug registration and in-depth knowledge of Chinese and international regulations can deliver professional services for drug registration. Our services include:
● CMC guidance in line with ICH, CFDA, FDA, EMA and other government regulations.
● Worldwide drug registration application, clinical trial application, registration and commercial authorization application.
● Effective project management and registration to ensure correct and timely preparation of registration documents.
To this end, we keep close watch on the regulation system worldwide to speed both in China and other markets, and to overcome possible regulatory and technical obstacles.
Based in China, Serve the World
Oligonucleotide-based drugs are the next-generation solution following antibody drugs and other immunotherapies. Currently, hundreds of oligonucleotide-based drugs are at the stage of early discovery and preclinical development, and about 30 are used in clinical research to achieve the effect that traditional drugs cannot, as a new approach for the treatment of infectious diseases, tumors, viral infections, metabolic diseases, inflammation and vascular diseases.
With the world's largest population, China is the second largest economy and the third largest medical market. In a new era to accelerate the implementation of MAH pharmaceutical marketing and the priority review of breakthrough therapies by CFDA, China is riding on unprecedented opportunities to develop oligonucleotide-based drugs. You're very welcome to contact us to enjoy a cooperation journey with us.